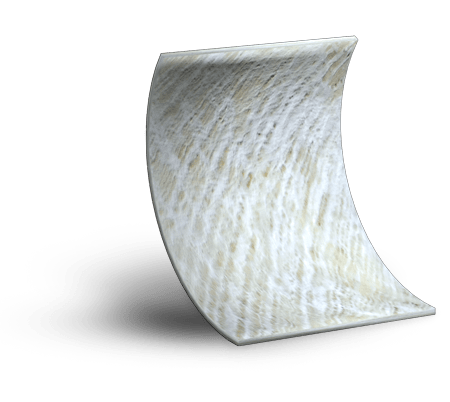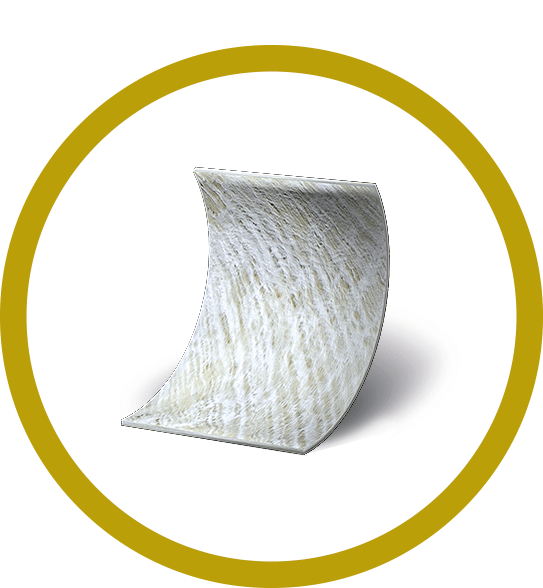 APLICACIONES:
◦ Implantology: for antrostomy coverage
and for the protection of grafts carried out in defects
of two walls.
◦ Periodontology: graft protection in defects
infraosseous when the suture of the edges presents
risk of exposure.
Provides stabilization in the graft area and a
long-lasting protection against external agents. In the
sinus lift with lateral access, the membrane is
indicated to cover the antrostomy and protect the
sinus membrane at risk of laceration due to
graft pressure. Can also be used for
protect perimplant regeneration and grafts
periodontal.
PRESENTATION:
10x15mm x 1mm, 15x20mm x 1mm or 20x30mm x 1mm units. Sealed blister packaging.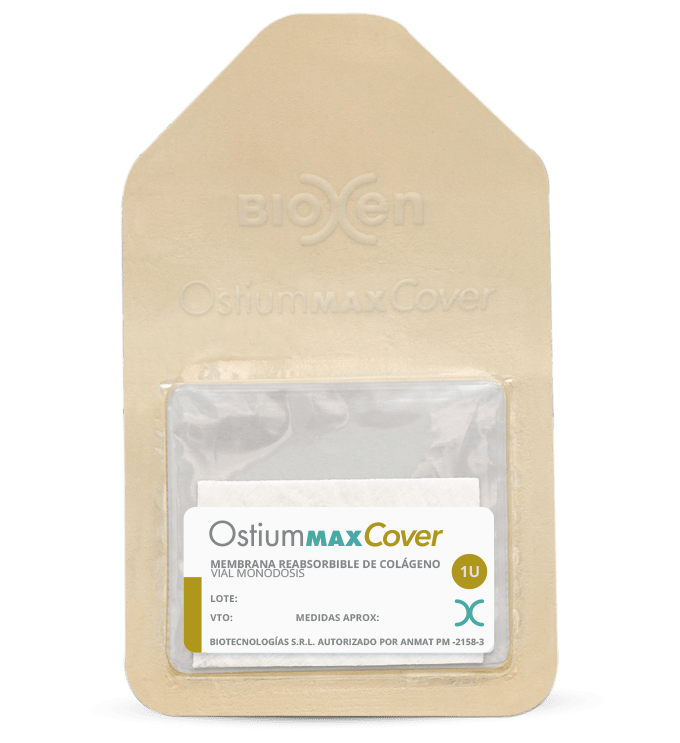 Note: Material to be used in its entirety and in
a single receiver.
◦ Augmentation / reconstruction of the alveolar ridge.
◦ Post-extraction socket filling.
◦ Implantology: preparation of implant sites, filling of
bone dehiscences and elevation of the maxillary sinus floor.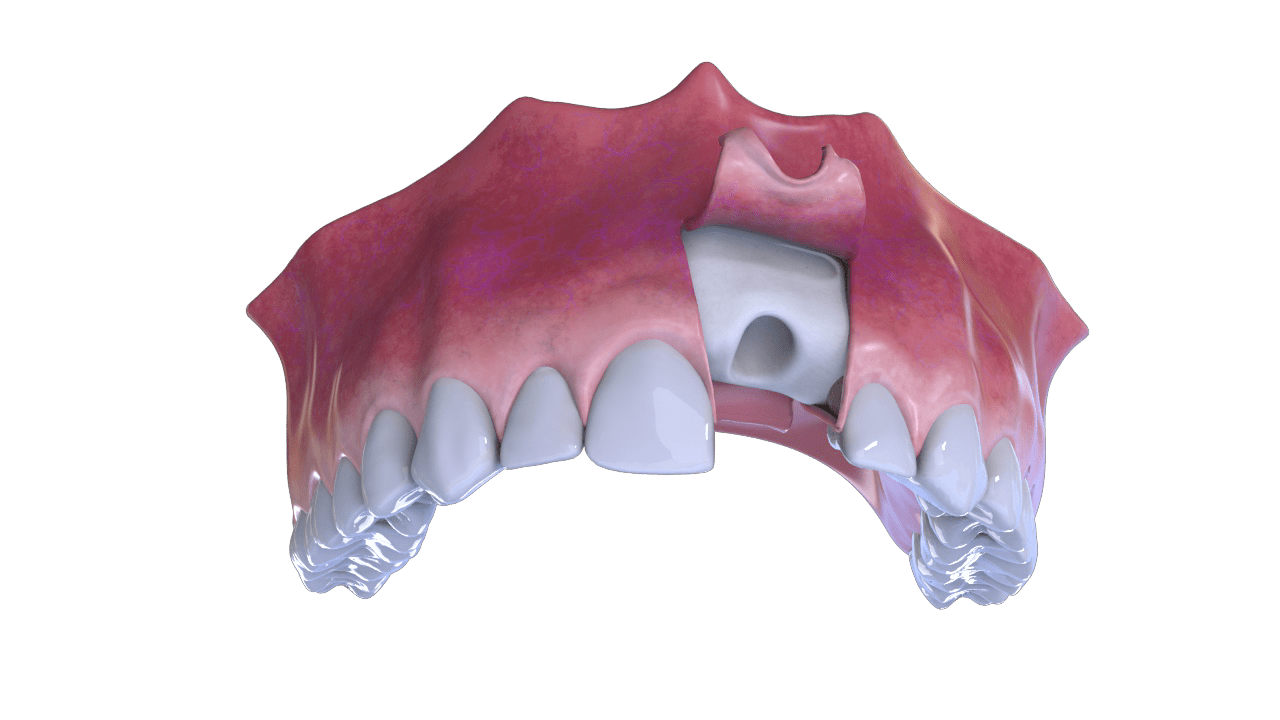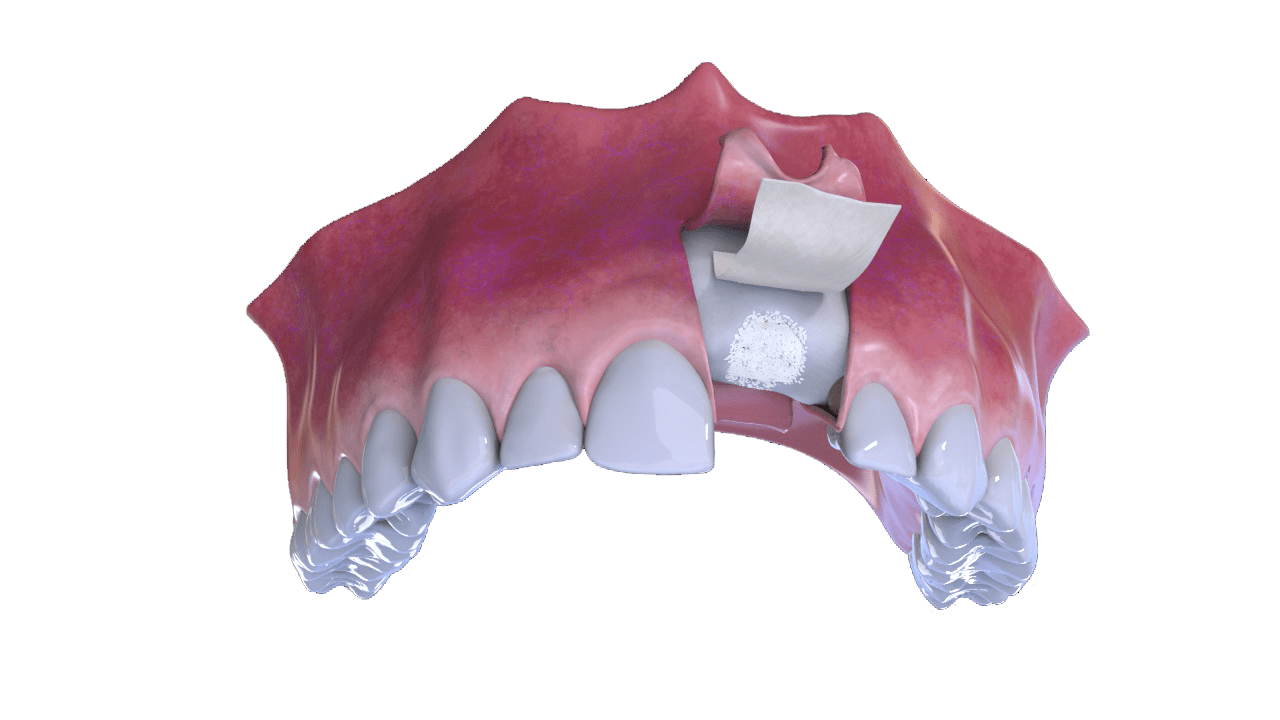 2° Stage
Bone and Membrane Placement (Cover)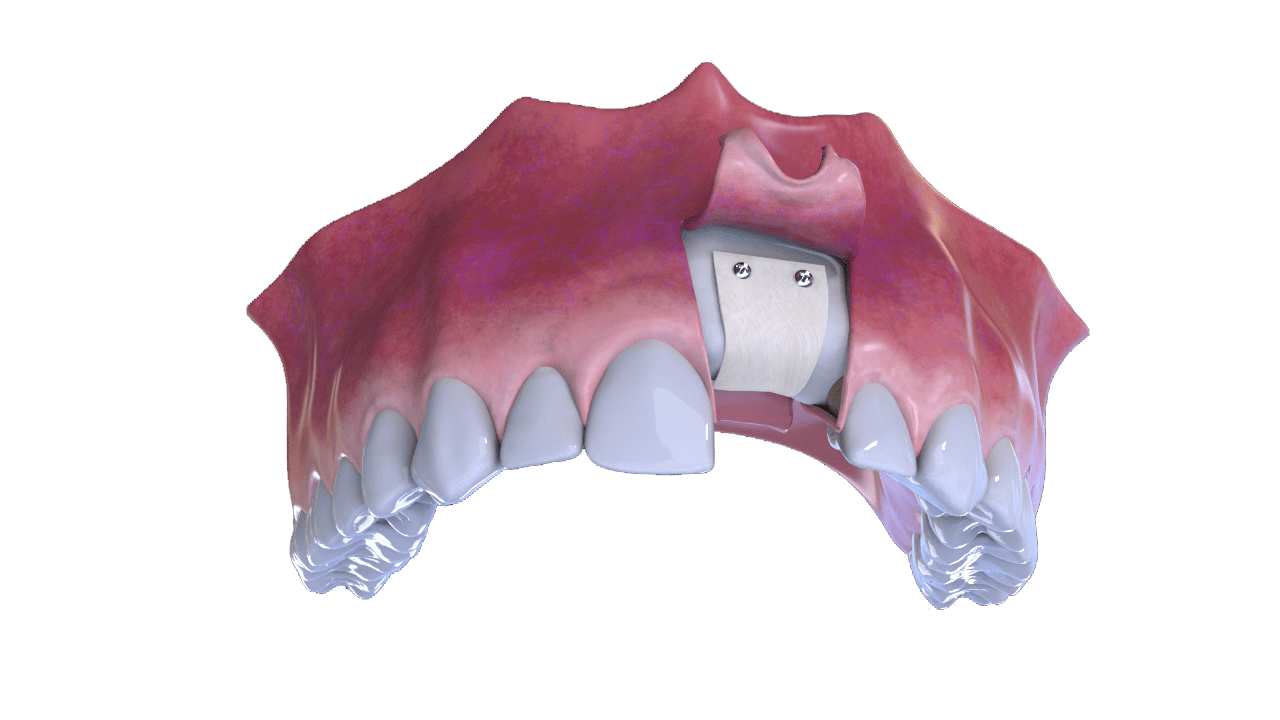 3° Stage
Bone and Membrane Placement (Cover)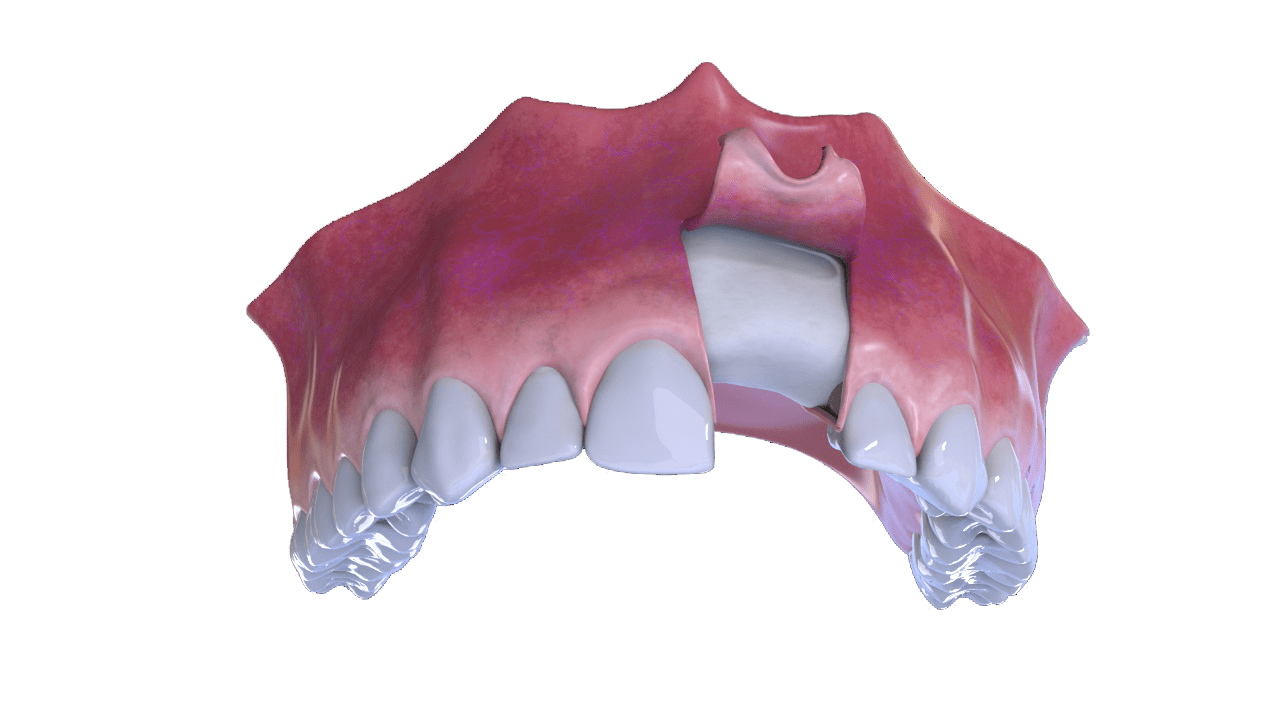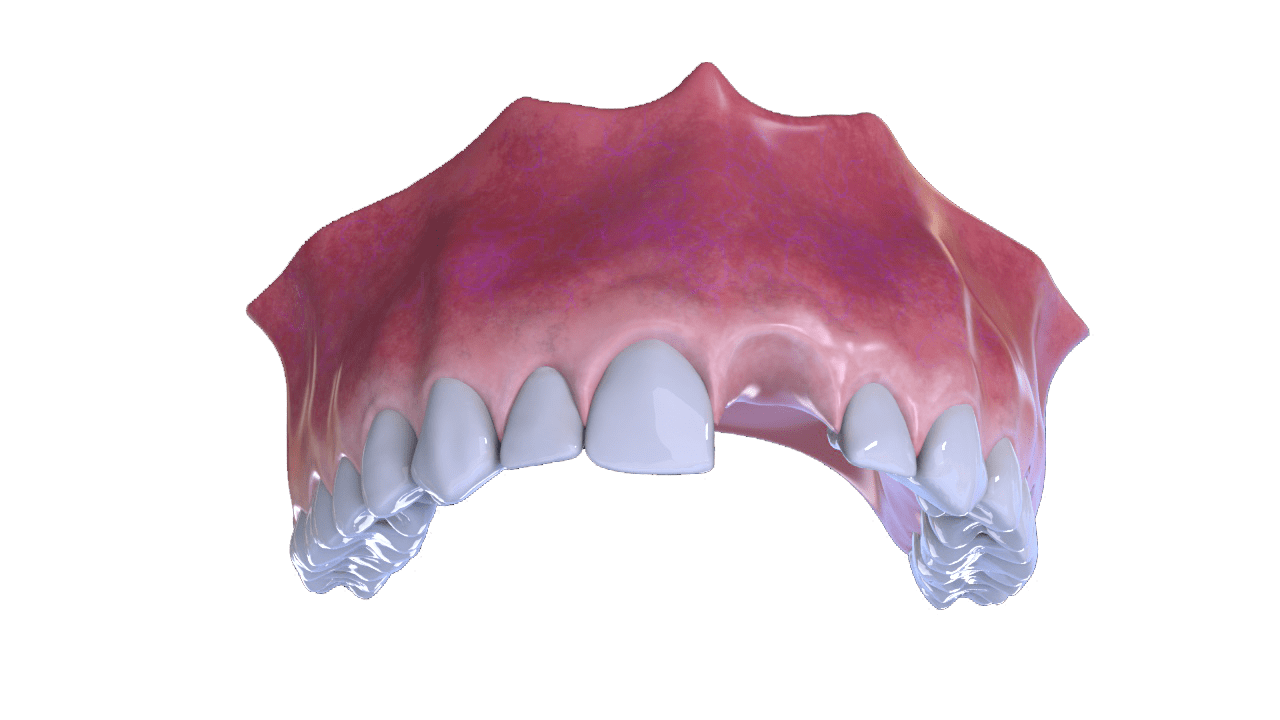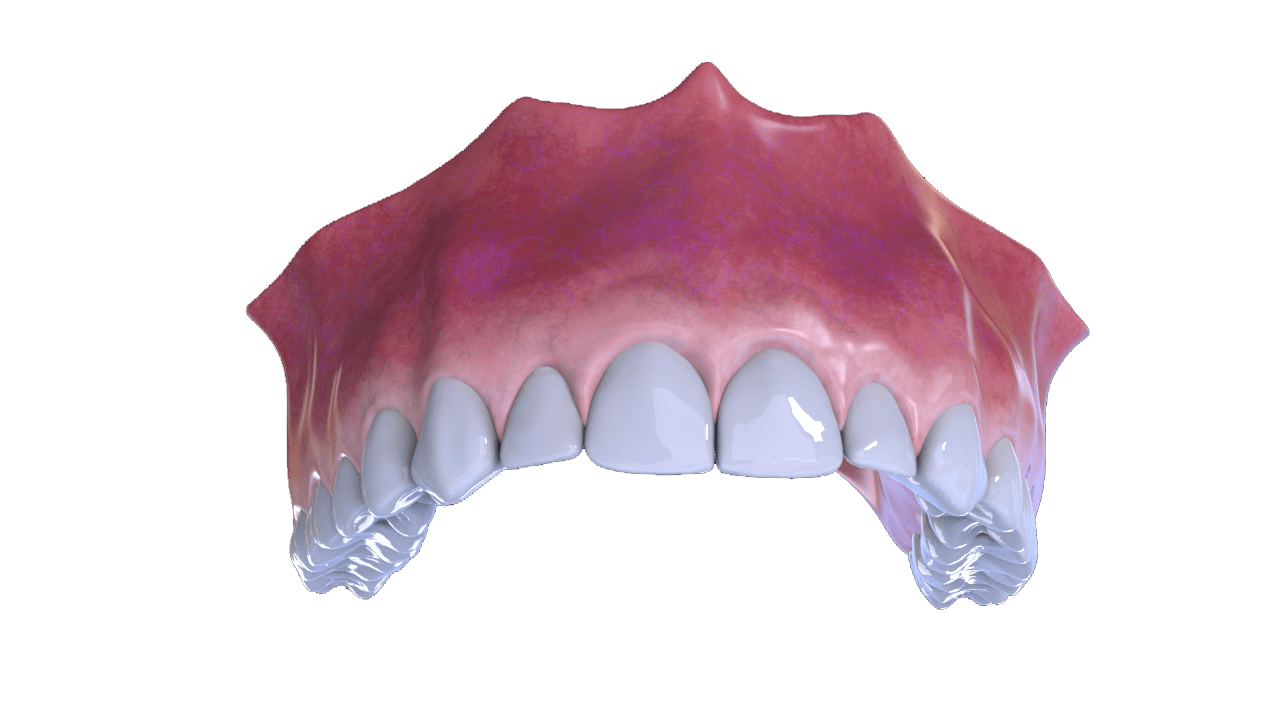 6° Stage
Completion (With Implant and Crown)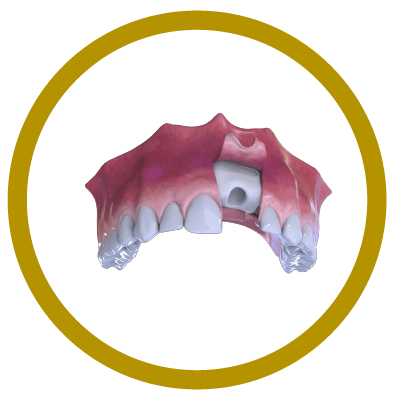 Bone and Membrane Placement (Cover)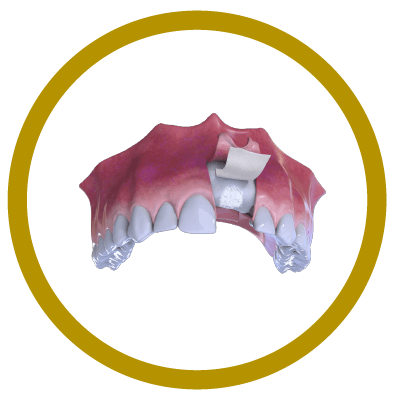 Bone and Membrane Placement (Cover)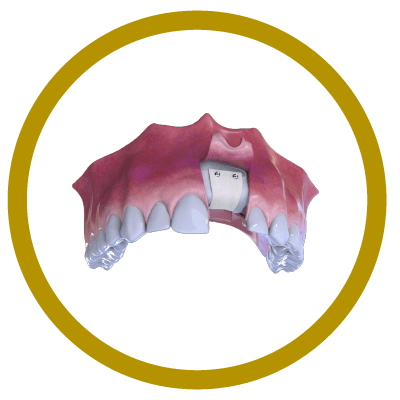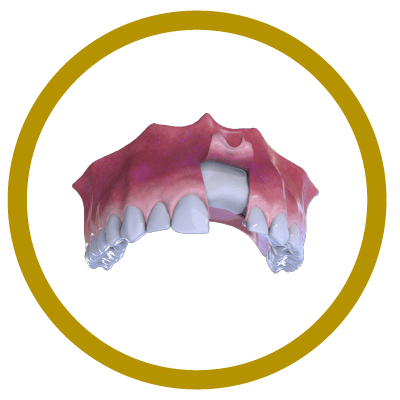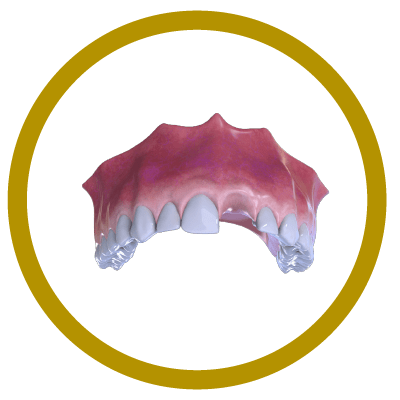 Completion (With Implant and Crown)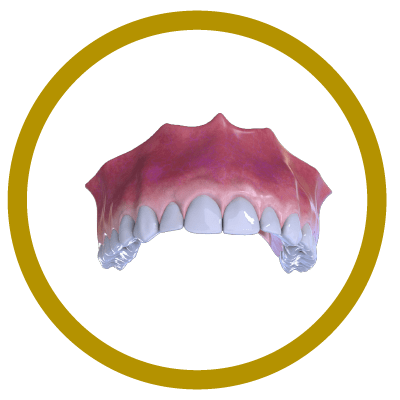 Safety and Efficacy of the Medical product
The certification of the animals from which the raw material comes are originally raised, fed and slaughtered within the territory of the Argentine Republic. The raw material is kept stored in freezers with installed thermal controllers that ensure the storage conditions and keep the pig tissue within the parameters established in the product monograph.
Verification and validation reports demonstrate that the device meets predetermined performance requirements. Clinical evidence is included in the product development process and demonstrates that the device is suitable for its intended use.
Risk Analysis was used in all design phases to ensure that safety principles were adequately addressed. This includes design, protection, and the tests necessary to demonstrate successful implementation. The instructions for use inform users of residual risks.
OstiumMAX Cover sterile collagen resorbable membrane is packaged in non-reusable PVC / aluminum primary packaging. Its characteristics of high chemical resistance, neutrality, density and hardness, allow great inactivity with the content, and in turn, a high insulation barrier with the outside. In the secondary PET packaging, the contained product is clearly identified with a label.
To keep the medical product sterile until implantation, OstiumMAX Cover comes in triple packs. The product in its primary and secondary packaging are sterilized with gamma irradiation. This sterile system (Contents – 1st primary container – 2nd secondary container) allows the authorized professional, together with a suitable surgical field and good implantation practices, to provide the appropriate aseptic conditions for a successful surgery.
OstiumMAX Cover is presented as a single-dose container in such a way that it can be used only once, preventing it from being reused in another instance.
Registry
LEGAL NO. 2158 OF REGISTRATION AND AUTHORIZATION OF OPERATION OF THE COMPANY
PROVISION 798: 2018 ENABLING THE COMPANY AND DESIGNATION OF THE TECHNICAL MANAGEMENT
CERTIFICATE OF COMPLIANCE WITH GOOD PRACTICES IN THE MANUFACTURE OF MEDICAL PRODUCTS – ANMAT PROVISION 3266: 2013
PRODUCT REGISTRATION: COLLAGEN REABSORBABLE MEMBRANE PM 2158-3.