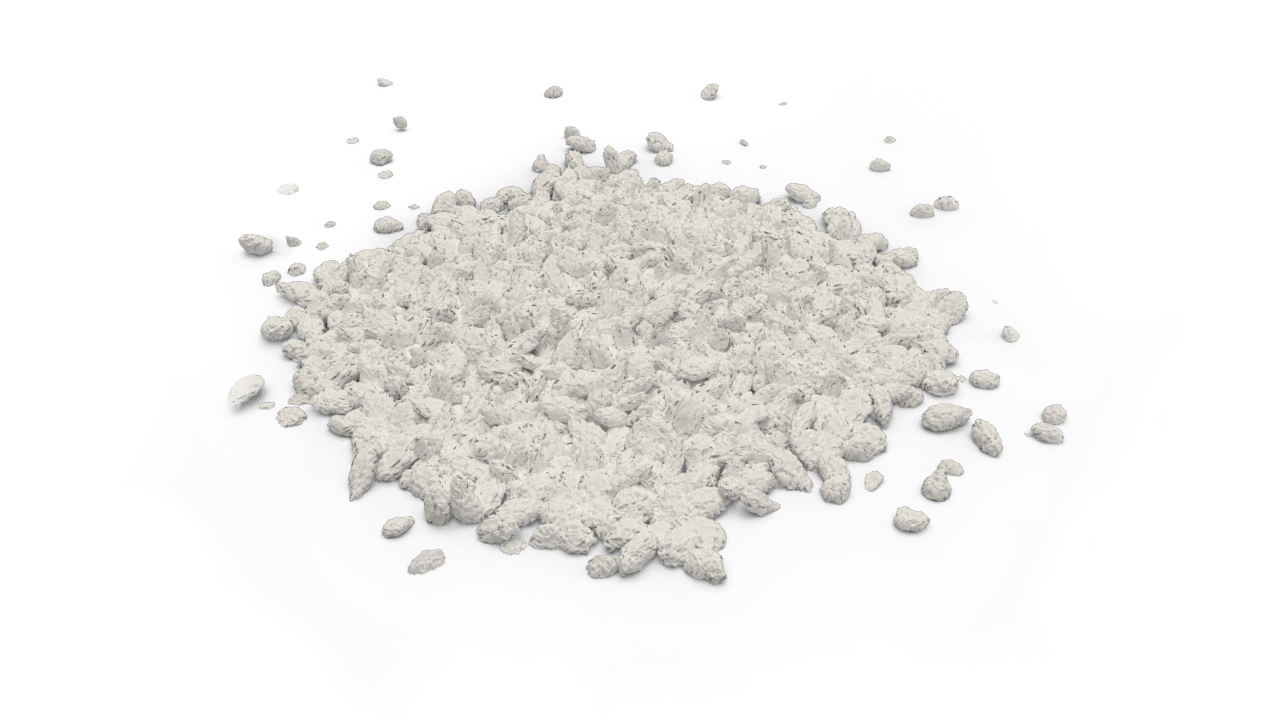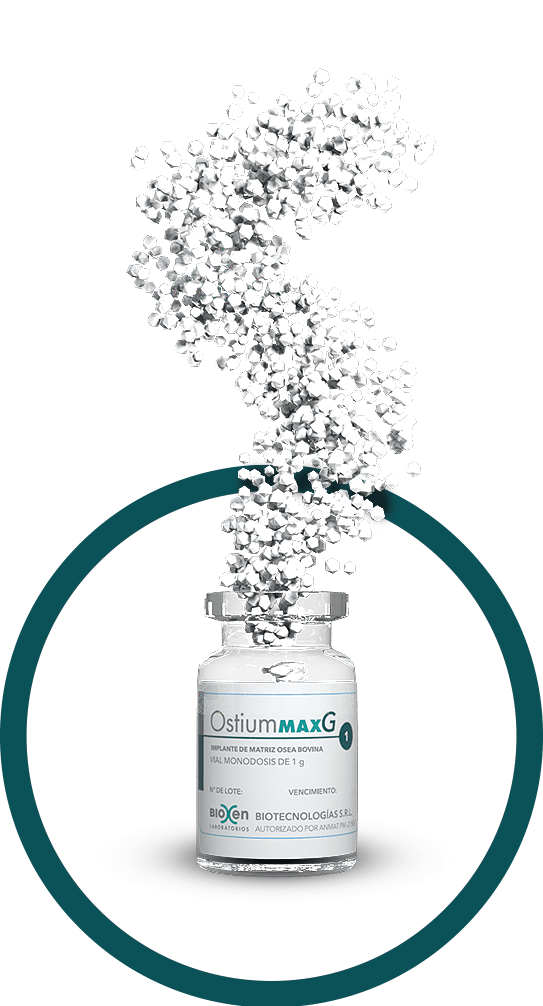 COMPOSITION:
Ostium Max Cover Collagen Matrix is ​​a soft tissue (collagen of porcine origin), sterilized that performs an adequate long-lasting barrier function.
Thanks to an exclusive manufacturing process, the superior properties of native porcine collagen are preserved without altering the characteristics of this natural tissue. Its use favors and accelerates bone regeneration since it prevents the invasion of soft tissue.
Ostium Max Cover collagen matrix is ​​fully resorbable so no additional surgeries are needed.
GRANULOMETRY:
1000 to 2380 microns. Pore ​​size greater than 100 microns.
PRESENTATION:
10 x 15mm x 1mm, 15 x 20mm x 1mm or 20 x 30mm x 1mm units. Sealed blister packaging.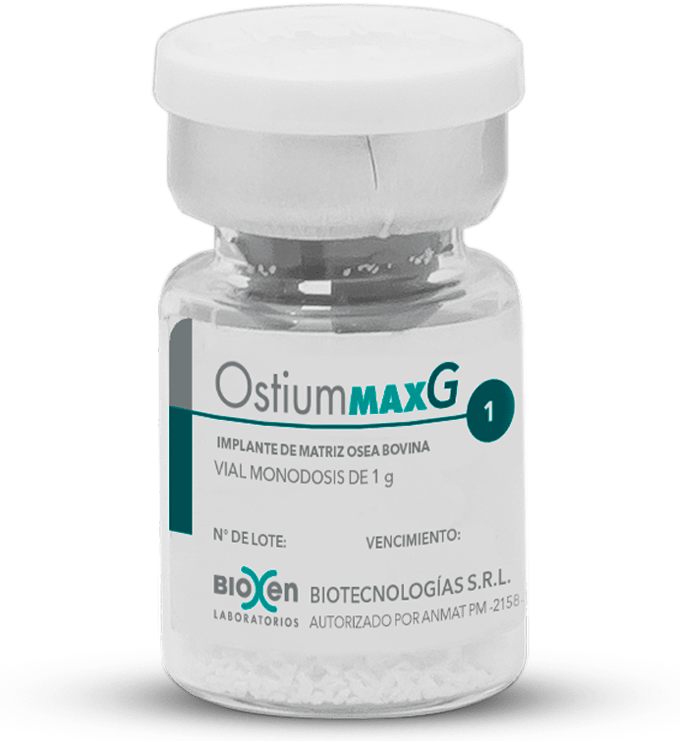 Note: Material to be used in its entirety and in
a single receiver.
IMPLANTOLOGY:
For the coverage of the antrostomy and for the protection of grafts made in defects of two walls.
PERIODONTICS:
Protection of grafts in infrabony defects when the suture of the edges presents a risk of exposure.
Provides stabilization in the graft area and long-lasting protection against external agents.
In lateral access sinus lift, the membrane is indicated to cover the antrostomy and protect the sinus membrane from the risk of laceration due to graft pressure.
It can also be used to protect perimplant regeneration and periodontal grafts.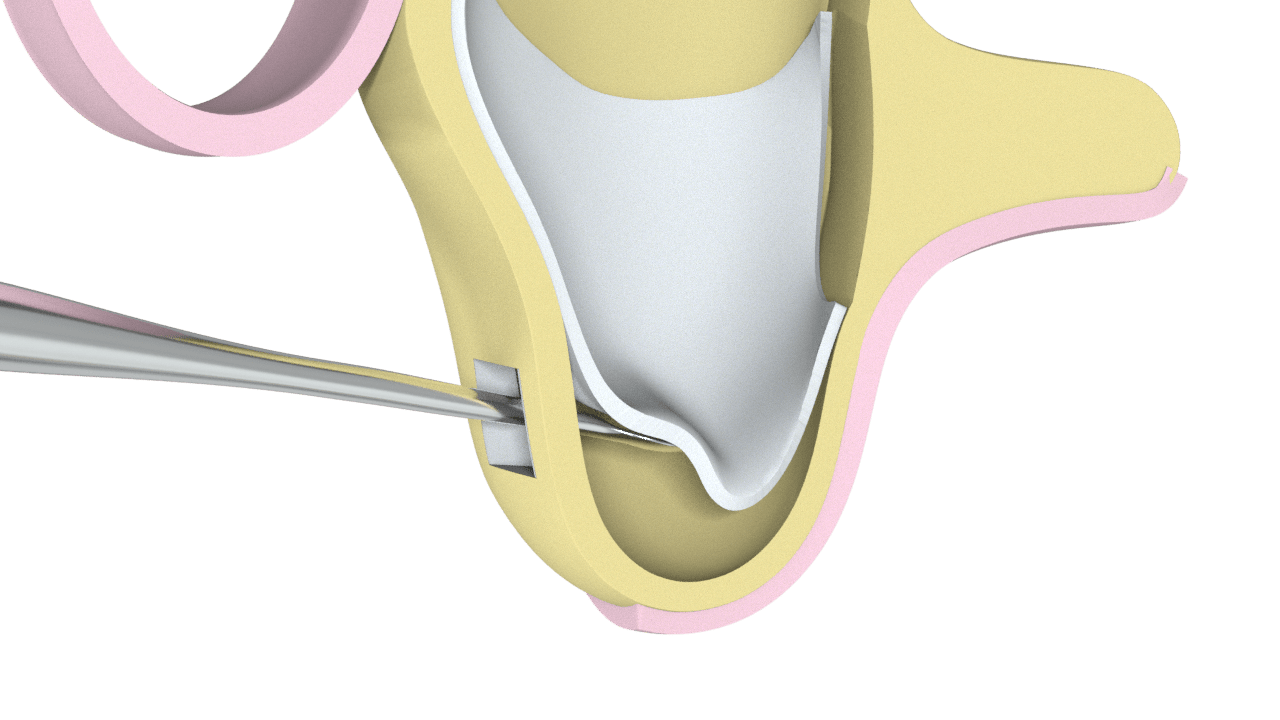 1° Stage
Approach to the lateral aspect of the maxilla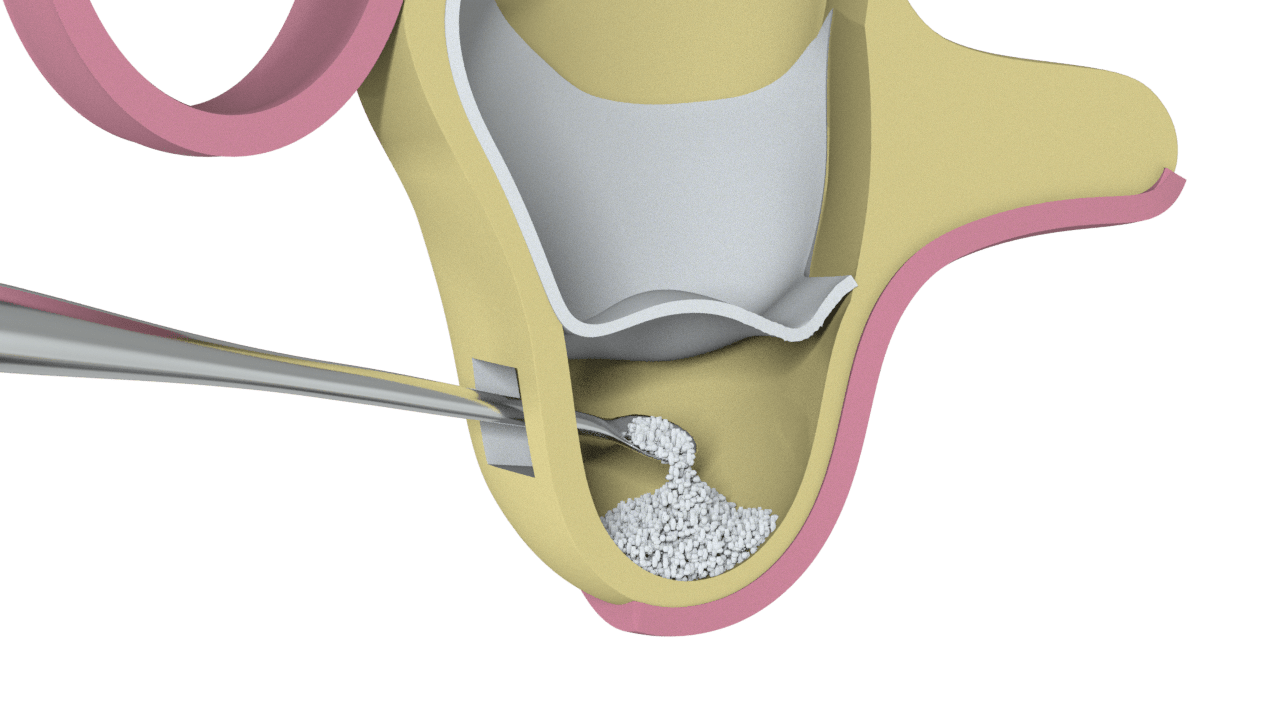 2° Stage
Particulate Bone Placement (Ostium Max G)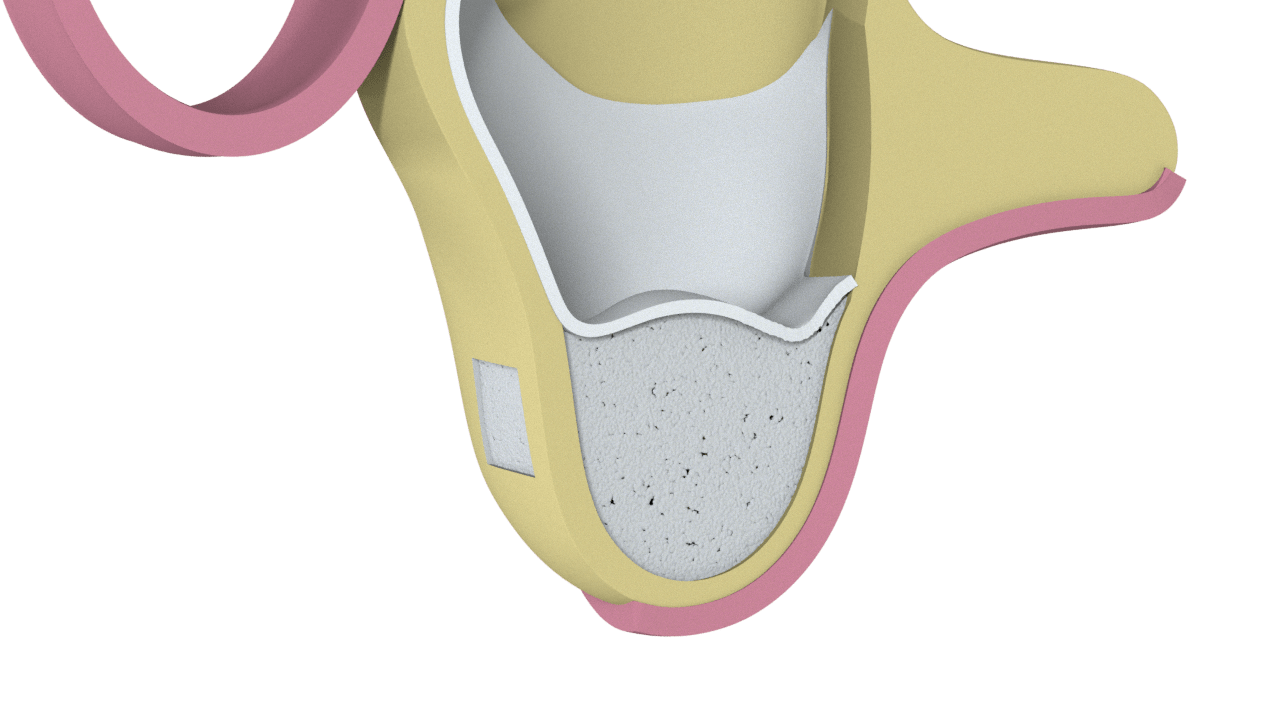 3° Stage
Bone placed and side window closure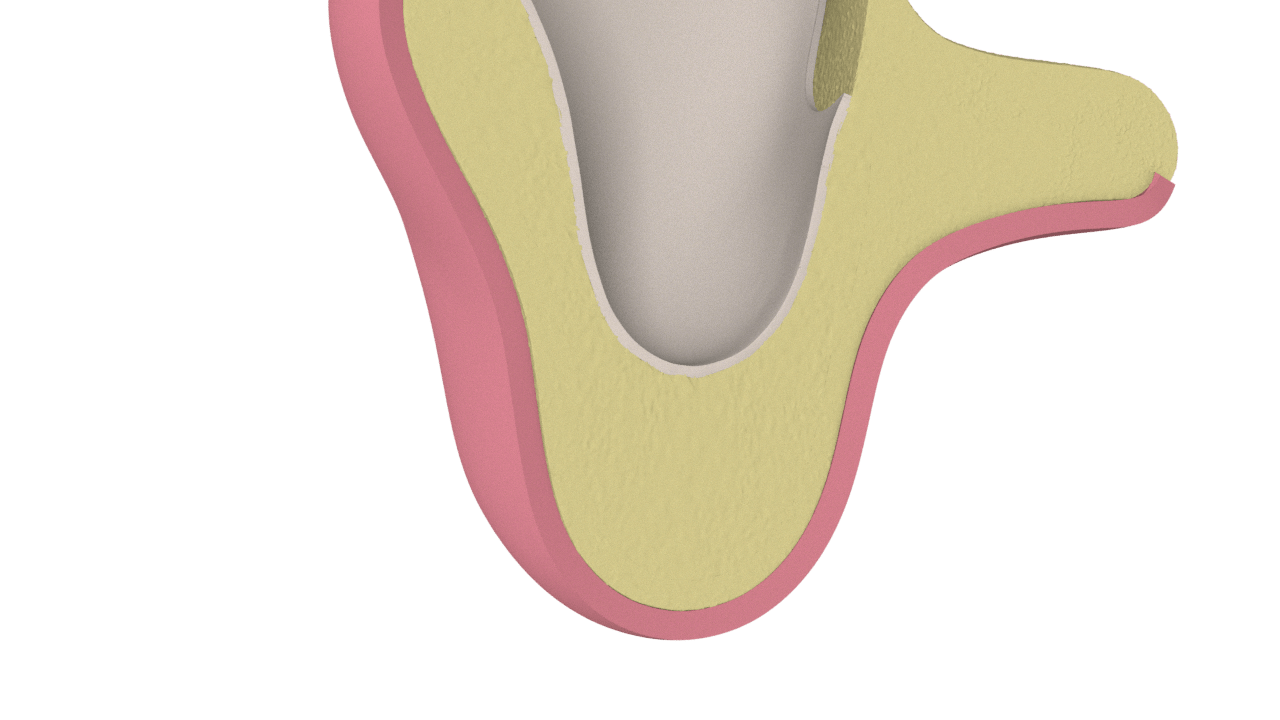 4° Stage
New Bone Formation (Scarring)
Approach to the lateral aspect of the maxilla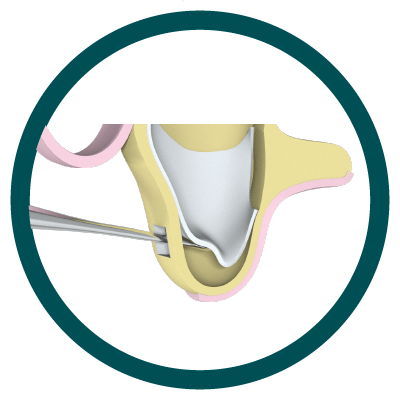 Particulate Bone Placement (Ostium Max G)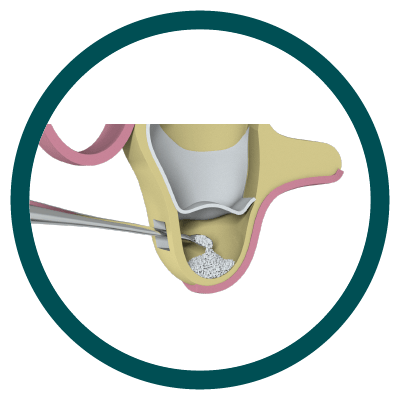 Bone placed and side window closure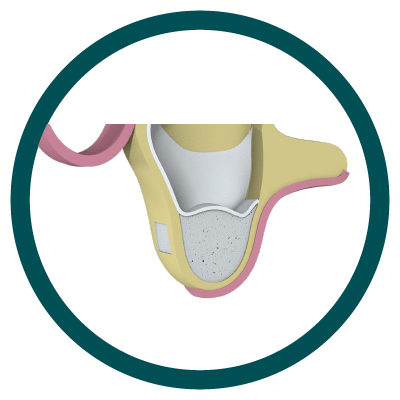 New Bone Formation (Scarring)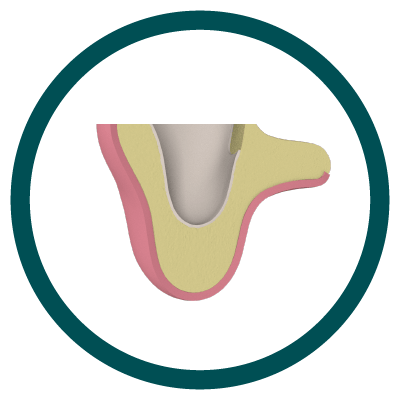 Safety and Efficacy of the Medical product
The certification of the animals from which the raw material comes are originally raised, fed and slaughtered within the territory of the Argentine Republic, a country free of Bovine Spongiform Encephalitis, plus the processing conditions, calcination temperature and ionizing gamma irradiation, everything which provides the highest level of security relative to the absence of the Prion of Spongiform Encephalitis of Bovine origin. The raw material is kept stored in freezers with installed thermal controllers that ensure the storage conditions and keep the bovine tissue within the parameters established in the product monograph. Sterile Bovine Hydroxyapatite OstiumMAX G is packaged in primary borosilicate glass container, (low alkaline content) not reusable. In addition, the bromobutyl elastomer cap and security seal, achieve a suitable complement to ensure the tightness of the container.
To keep the medical product sterile until implantation, OstiumMAX G is presented with a matrix blister specially developed with the measurements of our primary packaging, with a PET specially developed to be sterilized by gamma radiation, with high chemical and thermal resistance, easy to open. for the professional's convenience.
The set is sterilized with gamma irradiation, which provides the appropriate aseptic conditions for a successful surgery.
OstiumMAX G is presented as a single-dose container in such a way that it can only be used once, preventing it from being reused in another instance.
Registry
LEGAL NO. 2158 OF REGISTRATION AND AUTHORIZATION OF OPERATION OF THE COMPANY
PROVISION 314: 2014 ENABLING THE COMPANY AND DESIGNATION OF THE TECHNICAL MANAGEMENT
CERTIFICATE OF COMPLIANCE WITH GOOD MANUFACTURING PRACTICES OF MEDICAL PRODUCTS-
ANMAT PROVISION 3266: 2013
PRODUCT REGISTRATION: OstiumMAX G PM 2158-1. ANMAT PROVISION 4905: 2018